Zines
Well Shit
is an illustration zine about minor misfortunes.
2019
How I Survived LA
is an illustration zine about tactics to survive a challenging transition.
2018
Pigs on Hogs
is a poster project with different interpretations of pigs on hogs.
2018
My

Life with Dogs
is an illustration project about funny canine moments. Two color risograph print; edition of 66. Available to purchase
here
2017
Deez Reviews
is a collection of striking Amazon reviews and customer images of Truck Nutz style products. Reviews are split into three categories: Good, Bad, and WTF. Two color risograph print; edition of 50; vellum and colored pencil cover.
2017
Now 'N Then
chronicles a residency at The Studios of Key West in July 2013. It is a rumination on the weirdness and nostalgia that is my personal relationship with the state of Florida. Full color with a split fountain silkscreened cover and an introduction by Alec Neidenthal.
2014
Working with Dad
is a photography zine about the projects I help my father accomplish. This includes recycling metal, cleaning out ponds, and many other exciting tasks.
2015
Adventures in Dog Walking
is a mini illustrated zine paying homage to various (canine) clients during a stint as a professional dog walker in Philadelphia in 2011.
2016
1990s Cacti Crushes
is a coloring book with 22 drawings of celebrities from the 1990s re-imagined as cacti.
2015
Love, Me
is an illustration zine about positivity and self affirmations. You are awesome!
2014
Frankie's Dreams
is a mini-zine illustrating friend Frankie Milliman's strange and vivid dreams.
2011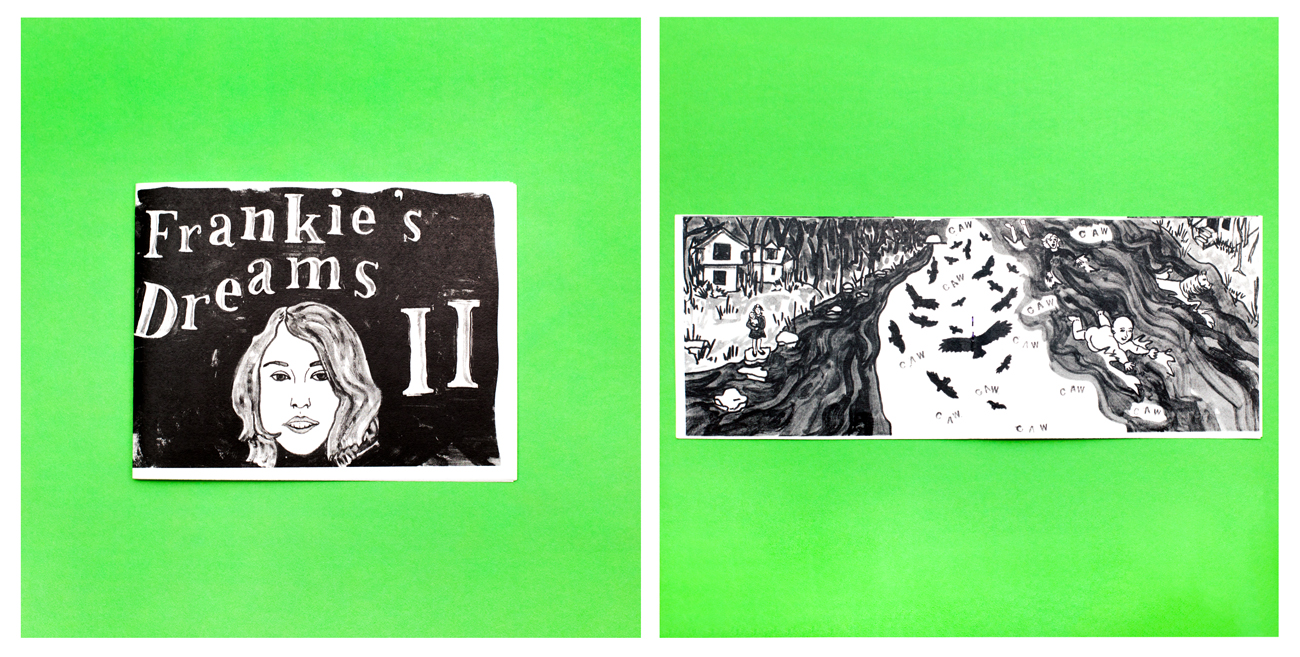 Frankie's Dreams II
is the long-awaited sequel with more strange dreams.
2015
Tongue Tied
is an illustration zine about words whose meanings I consistently forget.
2012
Autographics
is a photography project categorizing personalized car graphics. Images were collected over a span of 3 years with accompanying illustrations from a vintage boyscout handbook. Full color, screenprint and watercolor cover.
2009
This is Florida
is an edition of 4. Containing scans of polaroids, doodles, and scraps of vintage papers, it has a sewn seam. Created in 2006-2007 during the first year I lived in south Florida.
2007
Tiny Fires
is a collage story about a journey with grief. It contains scans of vintage stickers, found photos, and personal imagery collected over the prior 8 years.
2014